6.-10.2. 2019 – Kerkini: Video z našeho krátkého fotovýletu za pelikány na sever Řecka
6.-10.2. 2019 – Kerkini: Rychlý výběr několika fotografií z fotovýletu za Pelikány kadeřavými na jezero Kerkini.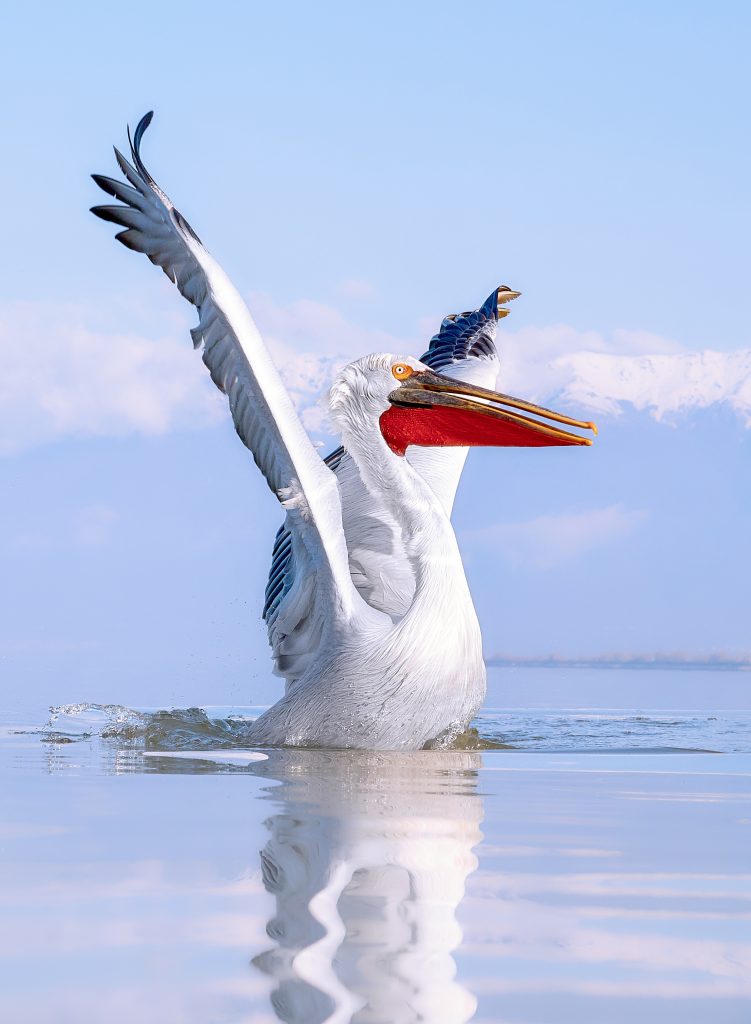 6.-10.2. 2019 – Kerkini: Fotovýlet za pelikány kadeřavými (Pelecanus crispus) na řecké jezero Kerkini. Vlastní jezero není pro potápění vhodné a to zejména díky velmi špatné viditelnosti dosahující maximálně několik málo desítek centimetrů. Z mého pohledu se jednalo o první vážnější fotografování fauny nad hladinou respektive v tomto konkrétním případě na hladině. Pelikán sice není úplně freediver, ale na hladině šnorchluje a loví velmi úspěšně. Fotovýlet byl hodně zajímavý a poprvé jsem se tak na hladině setkal s volně žijícími pelikány a plameňáky. Jedná se o první akci, ze které si odnáším řádově více GB dat věnovaných fotografii než videu a i navzdory faktu, že fotografie byly pořízeny nad hladinou (většinou na hladině), mě to hřeje na srdci. Byl to opravdu nevšední zážitek s krásnými zvířaty a partou zkušených "suchozemských" wildlife fotografů, kteří rádi pomohou a poradí. Než se proberu onou "haldou" stovek GB fotografií a desítek GB videa, tak přikládám alespoň jednu ilustrativní fotografii. Díky Ondro a Ondro za uspořádání takové zajímavé akce.