Ropucha obecná (Bufo bufo) je naše nejběžnější žába. Jedná se o druh málo závislý na vodním prostředí. Samci dorůstají 6,2-9,6 cm a samičky 7,6-14,6 cm. Ropucha obecná se vyskytuje prakticky v celé republice od nížin až po vyšší horské polohy a je to původem lesní žába, která má ráda stín a vlhko. Ropucha obecná se živí převážně slimáky, žížalami, pavouky, brouky a mnohonožkami, které loví svým vychlípitelným jazykem. Větší jedinci dokáží ulovit i menší druhy obratlovců (např. mláďata myšovitých hlodavců či žabek). Končetiny ropuchy obecné jsou krátké, proto tyto ropuchy skáčí poměrně málo. Ploutevní lemy na končetinách jsou poměrně malé a napovídají, že je to spíše suchozemské zvíře, které do vody vstupuje jen za účelem rozmnožování.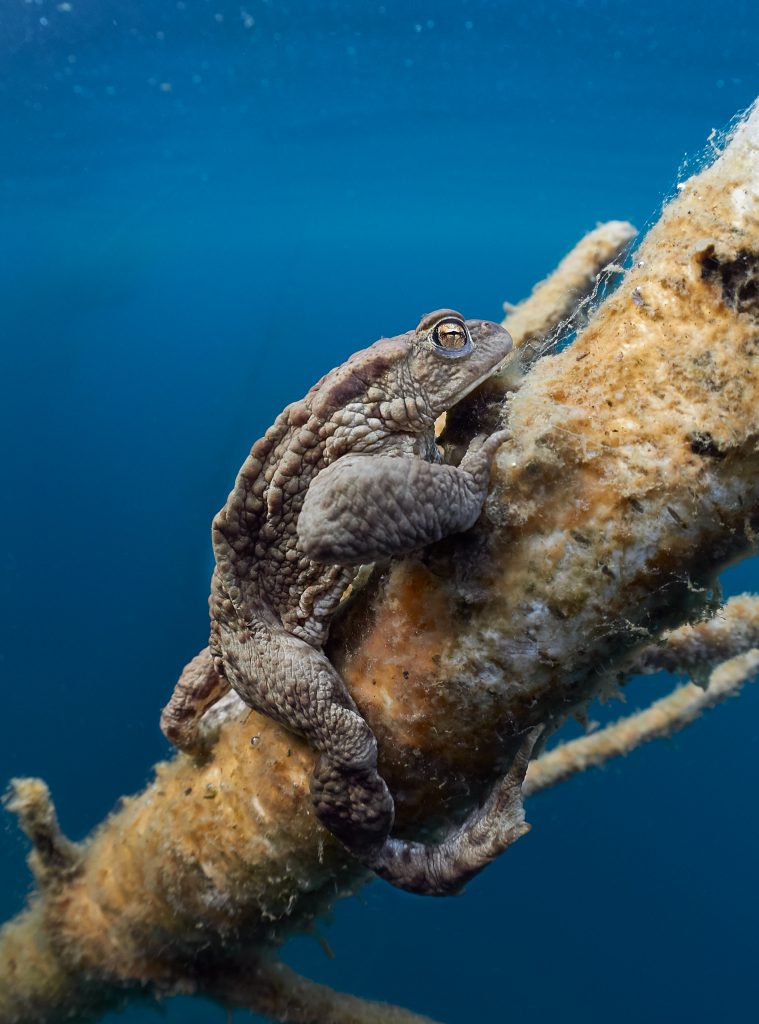 Ropucha zimuje na souši. Probouzí se v březnu či na přelomu března a dubna. Velmi krátce po probuzení se začíná pářit. Přelom března a dubna je nejvhodnějším okamžikem pro její pozorování pod vodní hladinou.
V některých letech se páření opakuje ještě v průběhu měsíce května.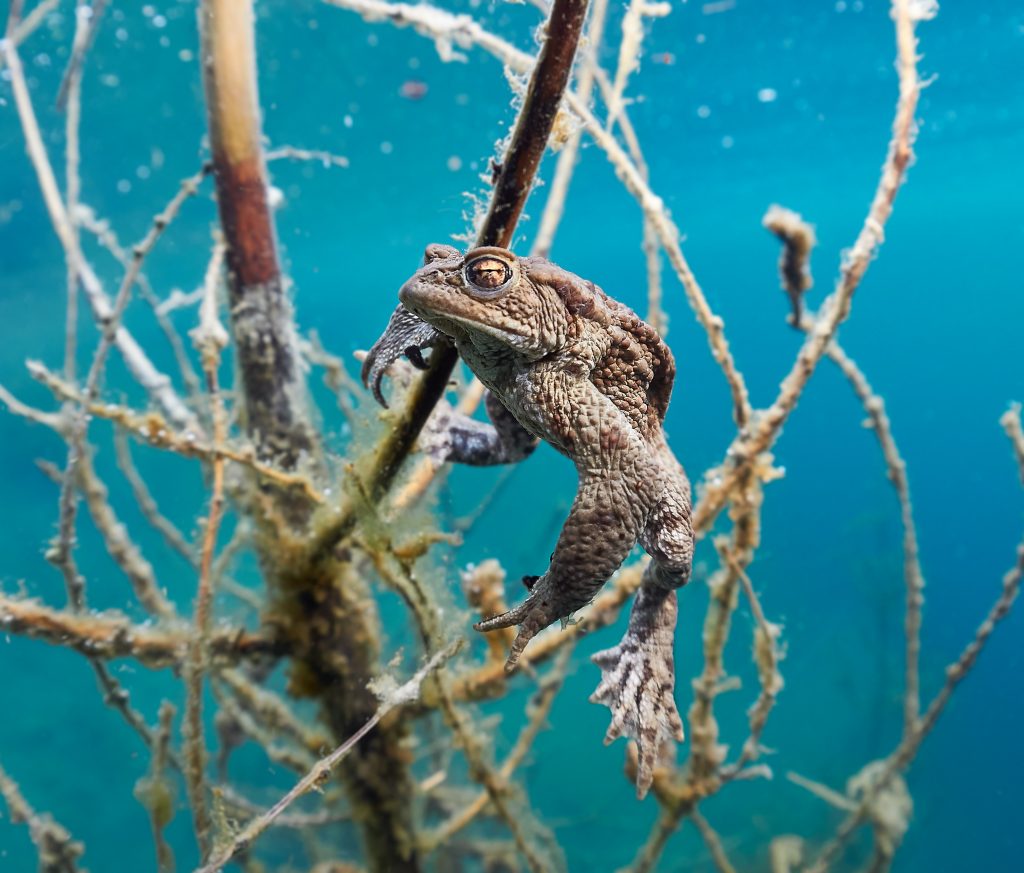 Dalším zajímavým obdobím pro sledování žab respektive pulců je přelom zhruba dubna a května, kdy ve velkých černých "hejnech" putují vodou.
Informace čerpány z knihy: Obojživelníci a plazi České republiky / Ivan Zwach