Zářijový týdenní pobyt v městečku L'Estartit s cílem potápěním na nádech v přírodní rezervaci Illes Medes se pomalu stával tradicí. Letošní rok byl v tomto ohledu ovšem do značné míry zlomový a to ne úplně pozitivním způsobem. Potápění na ostrovech je stále o velmi pěkném prostředí dechberoucích jeskyněk a prolézaček, ve kterých na nás čekají statní kanici. Podmořské svahy lemují již v příjemných hloubkách pestrobarevné gorgonie. Kraby, langusty, murény, sardinky a spousta drobných rybek, kam se člověk podívá.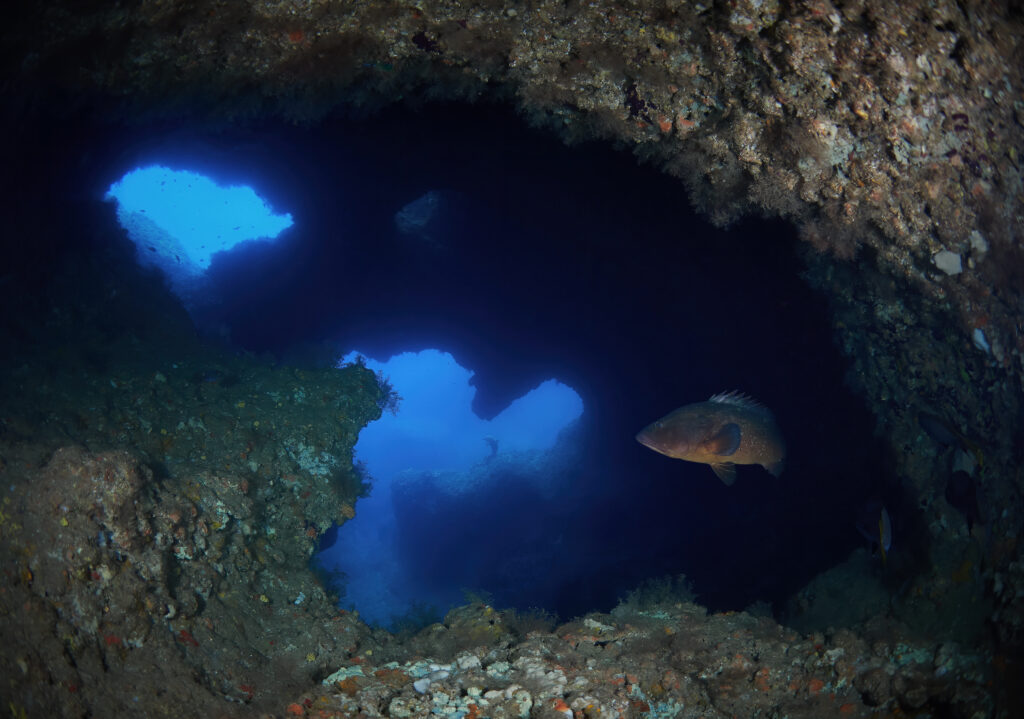 Illes Medes – Cave Dofi
Celé to zní na středomoří až příliš úžasně a v tomto rozpoložení nás tvrdě a nemilosrdně zasáhla ruka nové regulace. Regulace tak nové, že ani jednotlivé složky podílející se na provozu či restrikcích v rámci rezervace neumí odpovědět, co platí a neplatí. Každodenní zprvu bouřlivé diskuze až hádání se s místními orgány a nové, často vzájemně rozporuplné požadavky jednotlivých složek, z času načas doprovodila i omluva úředníků "víte tento rok je to pro nás všechny nové a vlastně ani pořádně nevíme co platí a co neplatí".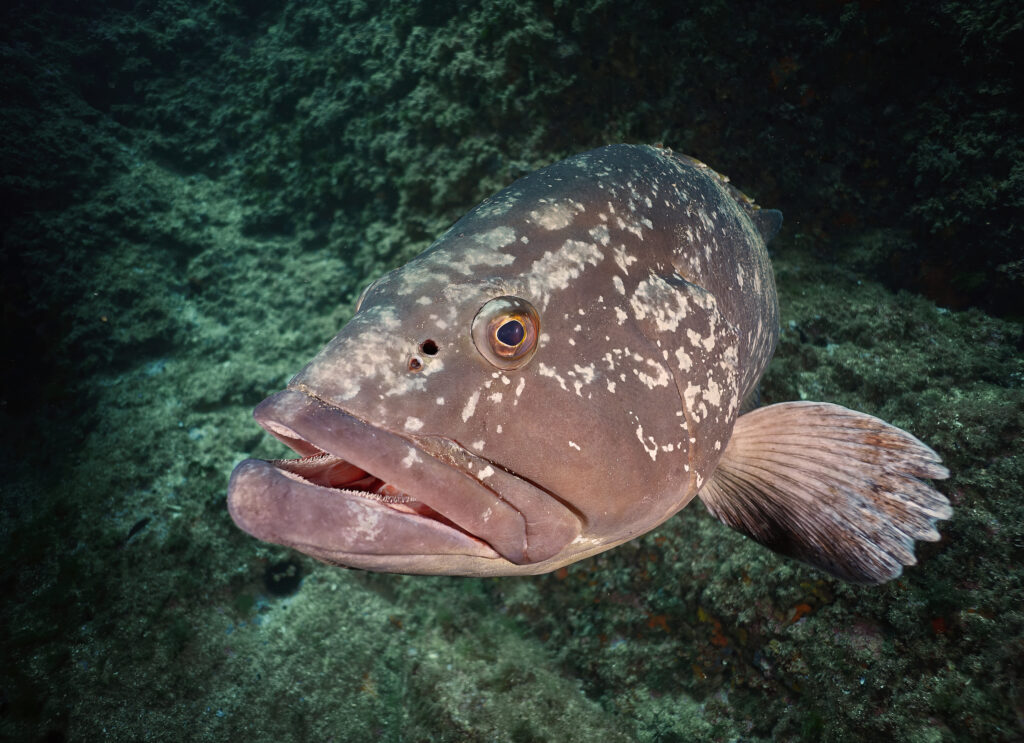 Illes Medes – la Pedra de Déu
Člověk se stále učí a nikdy mě nenapadlo, že nejvhodnější přístupem k úředníkům v takovém případě je režim "Tóma Hluchoněmec" z Tajemství hradu v Karpatech. Snaha vyhovět požadavkům regulace nakonec vyvrcholila tím, že druhou polovinu naší akce jsme odpotápěli mimo rezervaci. Prostě současná regulace na ostrovech není minimálně našemu velmi svobodnému stylu potápění na nádech úplně nakloněna. To, co jsme zažili z pohledu regulace dám raději do druhého článku včetně seznamu pravidel regulace freedivingu na Illes Medes k 09/2022 (jak se nám je podařilo získat).
Už po vás někdo chtěl, když se vynoříte a rozdýcháváte předchozí ponor doklad totožnosti, potvrzení o pronájmu bóje potvrzené správou parku na A4 a předložení účtenky?  Jestli ne, tak si zajeďte na Illes Medes.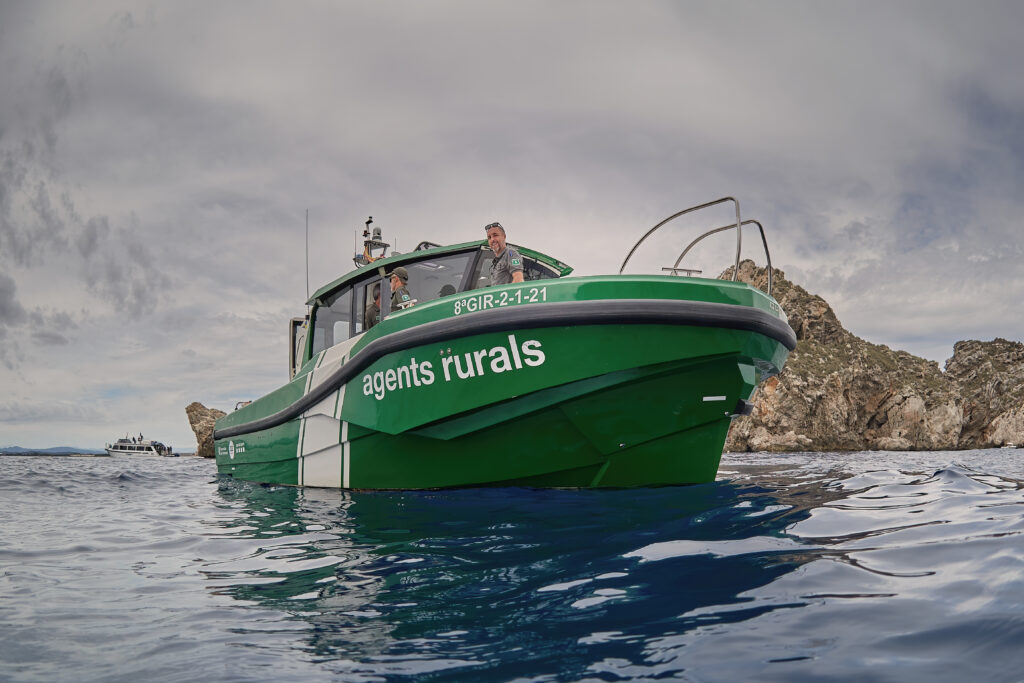 Illes Medes – Agents rurals