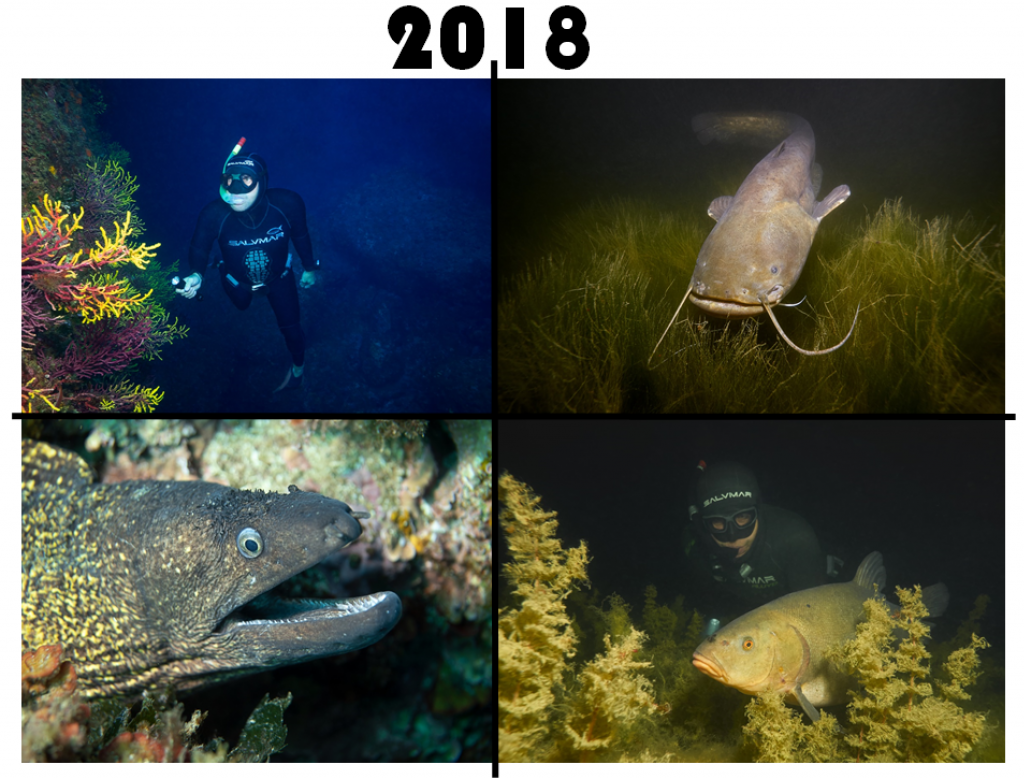 Drobné "obrázkové" ohlédnutí za freedivingovou sezónou ApneaSite 2018. Tak trochu tradičně  ohlédnutí obsahuje pouze čtyři lehce komentované podvodní momenty 2018 (2017, 2016).
Středozemní moře našich dědů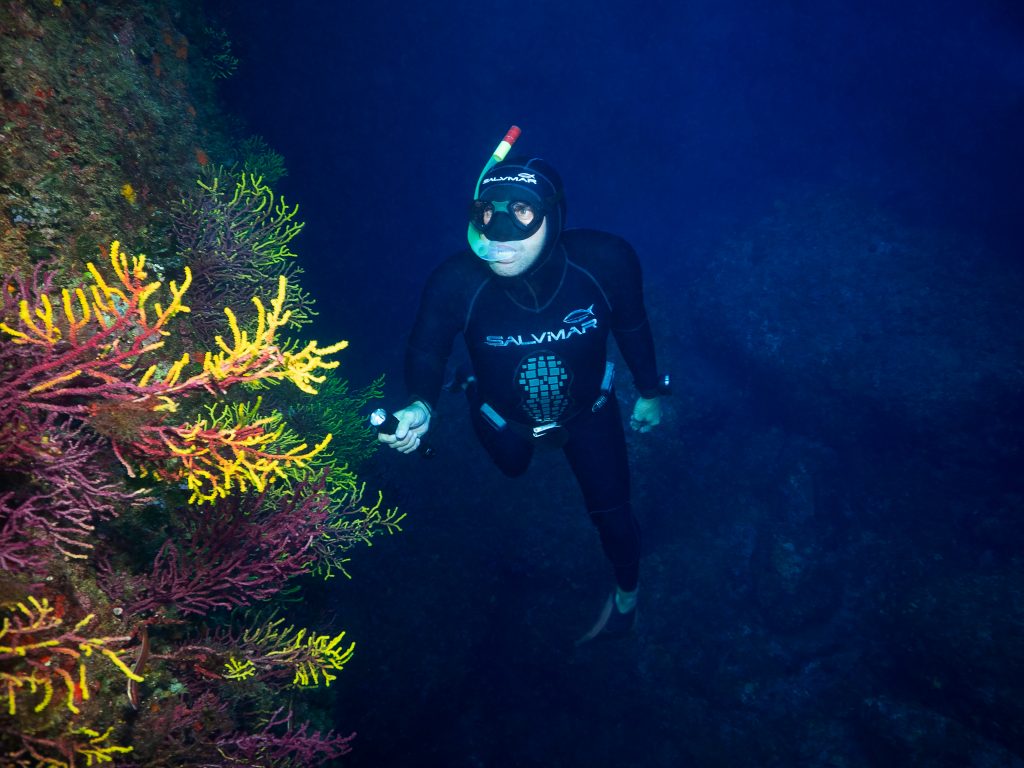 Vody okolo ostrovů Illes Medes jsou krásnou ukázkou, jak by mohlo Středozemní moře vypadat, pokud by se významným způsobem omezil rybolov. Tak toto je Středozemní moře našich dědů a kéž by zase jednou bylo Středozemním mořem našich vnuků. Plus nezaměnitelný Jarda a jeho šnorchl.
Tolerantní lín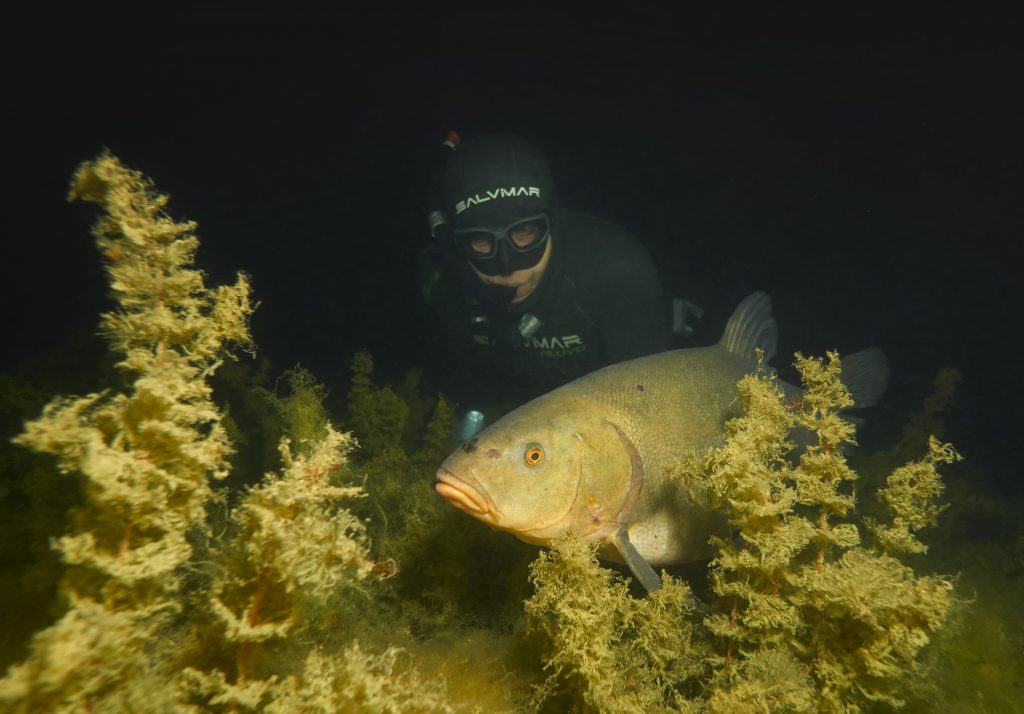 Při jarním nočním freečkování nás na jezeře Milada pravidelně doprovází mnoho zvědavých ryb, ale letos poprvé jsme narazili na opravdu zvědavého a tolerantního lína, který se nám věnoval několik krásných minut.
Volba skla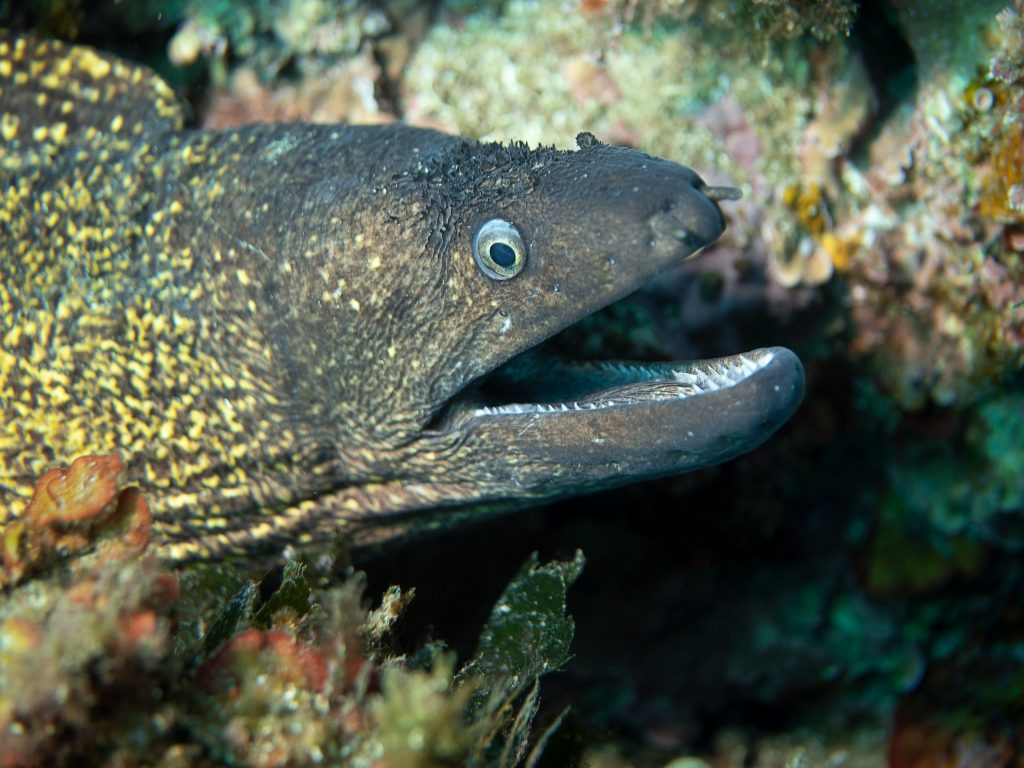 Jedete na lokalitu, kde jste neměli při posledním ponoru štěstí na hejna ryb. Vezmete si makro objektiv s tím, že tentokrát si to užijete. Po zanoření na lokalitě jsou kolem vás všude obrovská hejna ryb soltýni, kranasi, kanici, oblaky sardinek a vy máte v ruce makro objektiv. Tak alespoň ta murénka a vždy se něco najde. Na každé akci se musí někdo ze skupiny "obětovat" tj. pro dobro skupiny si vezmete "širokáč" a na lokalitě jsou krásní nahožábří a pokud si vezmete makro, tak je na lokalitě měsíčník. Pak se na lodi objevují poznámky v duchu: "Vzal jsi si makro … no tak to by ten měsíčník mohl snad i vyjít". V tu chvíli začnou dávat "wet lenses" obrovský smysl.
Noční potápko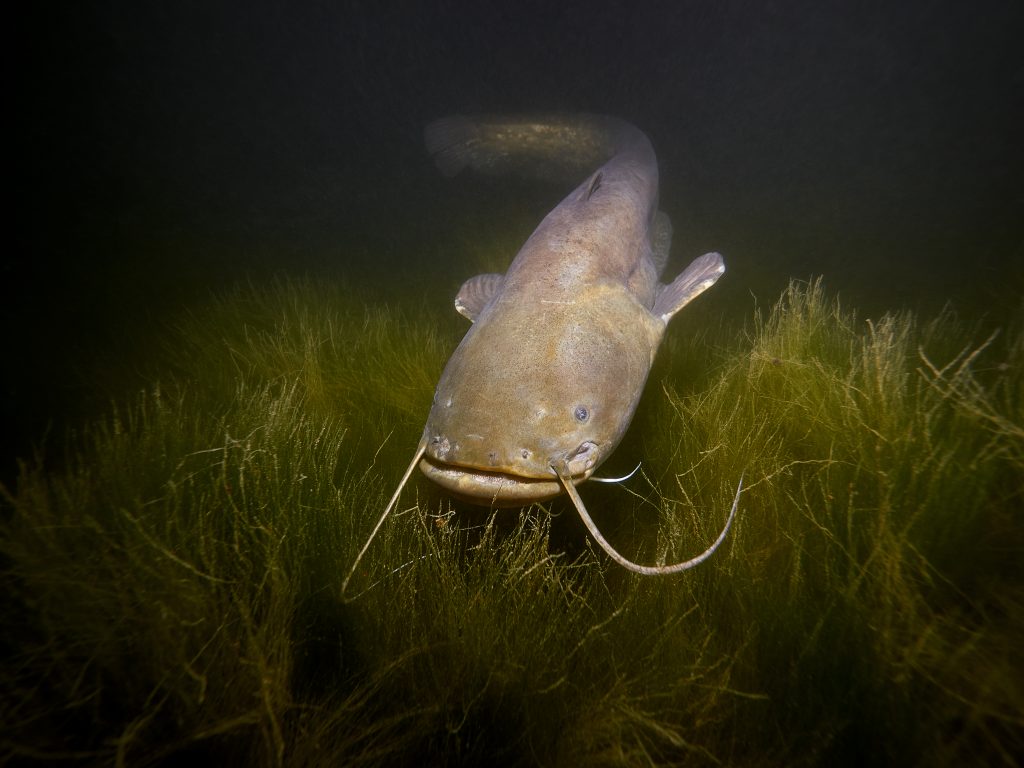 Klasika nočního potápění u nás na "domovské" lokalitě Milada a to všudypřítomní sumci. Záběr "domácího" sumce tak nemůže chybět v momentech roku 2018.